Dear James & Naomi, I just wanted to thank you all for the excellent care you took of not only our cats Mrs Peel & Noah, but also of our house! We really appreciated all that you did, especially with the refrigerator acting up. It's a comfort to know that we can go away and have our cats and home so well taken care of.

Elizabeth S. Floral Park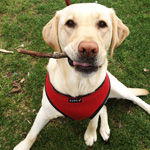 We are a working family and our yellow Labrador is our only baby so it was important that we find the very best day care for Cassey while we are at work. From my first meeting with Jamie I felt that we were in very professional hands and I relaxed knowing that she would be given the best care while we were away. Naomi was able to answer any questions and has given valuable advice on dog training and care whenever behavioral issues have arisen. Any health issues that have arisen are quickly followed up with a phone call. My emails are answered promptly and last minute schedule changes and requests have always been accommodated. The quality and professionalism of the dog walkers has been such that store owners in town and neighbors have commented on what good care Cassey receives. I would not hesitate to recommend Petsitters Club to prospective clients and know that we could not manage without their help.

Craig T, Manhasset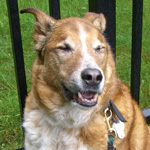 Hi Naomi and Jamie
Wanted to say thanks again for taking such good care if our Lucky. We got back to a very happy dog who was obviously pampered by Rachel. Please thank her for us too. She was very conscientious and removed an electric saw from Luckys room that George forgot to put in garage! She seems great and Lucky was happy to have her with him :). Hope all is well and we will stay in touch ! Thanks again

Ana of Manhasset Isle, NY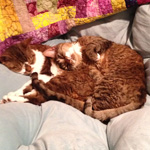 I have two cats that I adore like my own children and would only trust them to people I know that would care for them as well as I do. Pet Sitters Club cares for my cats many times per year while I'm away. I always return to a clean home and fed cats. That's most important to me. Pet Sitters Club also takes in my mail and newspapers and even waters my plants (at least someone remembers, not I). I even love contacting them by email and getting a response within 24 hours. One less call for me to make! Love! My vacations are truly vacations knowing my cats are loved by Pet Sitters Club Inc.


JLH of Great Neck, NY




Pet Sitters Club has been so good to us and our dog, Dimona! We used them to walk our dog on weekdays while my husband and I were at work for over a year, and are so sad to be moving away and out of their service area. My emails were always answered right away, and they were happy to accommodate our crazy schedule changes due to work, travel, and weather. We loved both of the walkers that our dog had, and really felt like they cared about our dog as well. I would recommend Pet Sitters Club to anyone!

Erin S., Glen Cove NY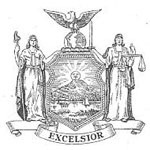 "Dear Mr. and Mrs. Garfinkel,
I read about your Wonderful and generous gesture of organizing a relief drive for homeless pets following Hurricane Sandy.
Congratulations on your compassion for the animal victims of the storm and especially for continuing your project in collecting donations for future contributions to local pet shelters.
I'm proud to have you as my constituents."

Sincerely, Michelle Schimel Member of N.Y. State Assembly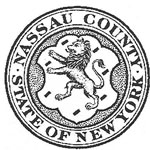 "Dear James & Naomi, congratulations on being recognized for all your hard work helping hurricane Sandy & Shelter pets across Long Island"

County Clerk Maureen O'Connell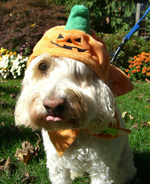 " I have been telling all of my friends that we are using you once a day. Everyone has contributed to positive feedback about Pet Sitters."

Sharon R., Great Neck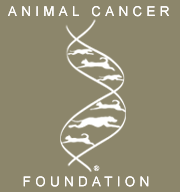 Thank you James & Naomi Garfinkel for volunteering in the effort to cure cancer for people and pets. Animal Cancer Foundation is grateful for your friendship and for your many followers supporting In The Spirit of Mushu 2012!


Barbara, Animal Cancer Foundation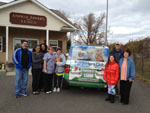 "What a joyous experience today!!!! Thanks a million for the wonderful donations. It was a pleasure sharing our mutual motivation to save and help the animals, we seem to be truly on the same page.
Big hugs for your kind hearts,"

Joan P, Animal Lovers League of Glen Cove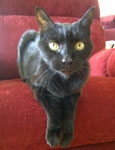 "Thanks so much for the thoughtful and timely communication. It was very sweet of you. The kindness and care you put into pet- sitting allows us to be away without guilt or worry. It looks like it was a little vacation for Samantha, too! She won't pose like that for me. Best wishes"

Cate and Dick F.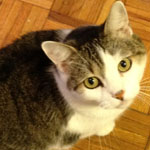 "Just a quick note of thanks for taking such good care of my babies. I truly feel comforted knowing they are being looked after by such caring people. Thanks again!"

Carol R. Douglaston, NY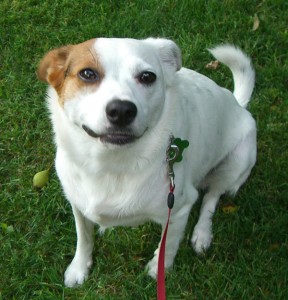 "Dear Pet Sitters,
I wanted to thank you for diligence with my pets over the holiday weekend. Everyone was well cared for and I appreciated the help with the garbage and plants. I also really loved my pet picture updates. A very cute touch.
Thank you again."

Rebecca C. Douglaston, NY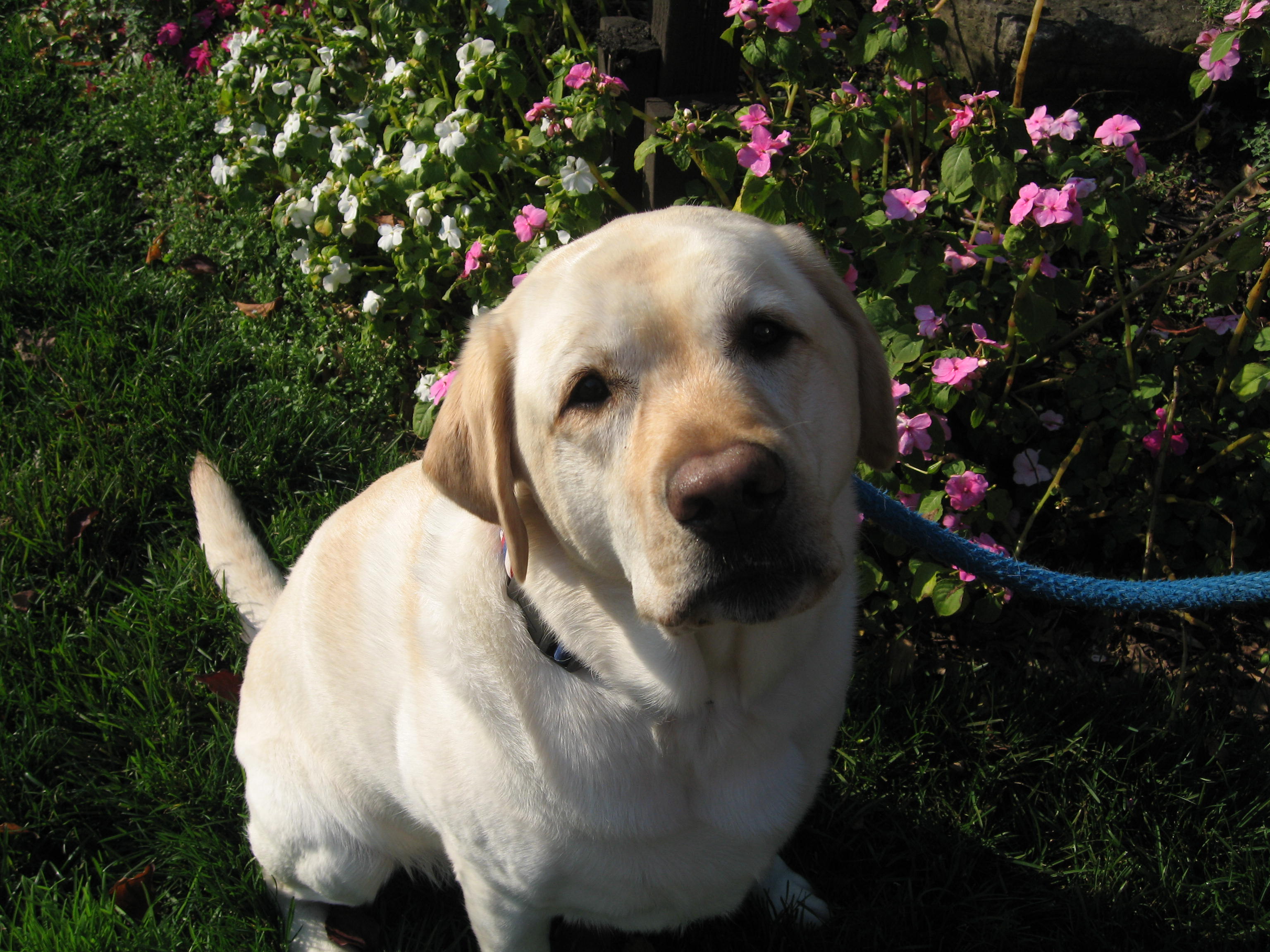 "We have loved our relationship with Naomi & Jamey for many years now and as we venture into getting another dog we can't imagine having anyone else help us out! They all love our dog Henry like we do and that just warms my heart! ♥ Thank you!"

Marissa T. Roslyn, NY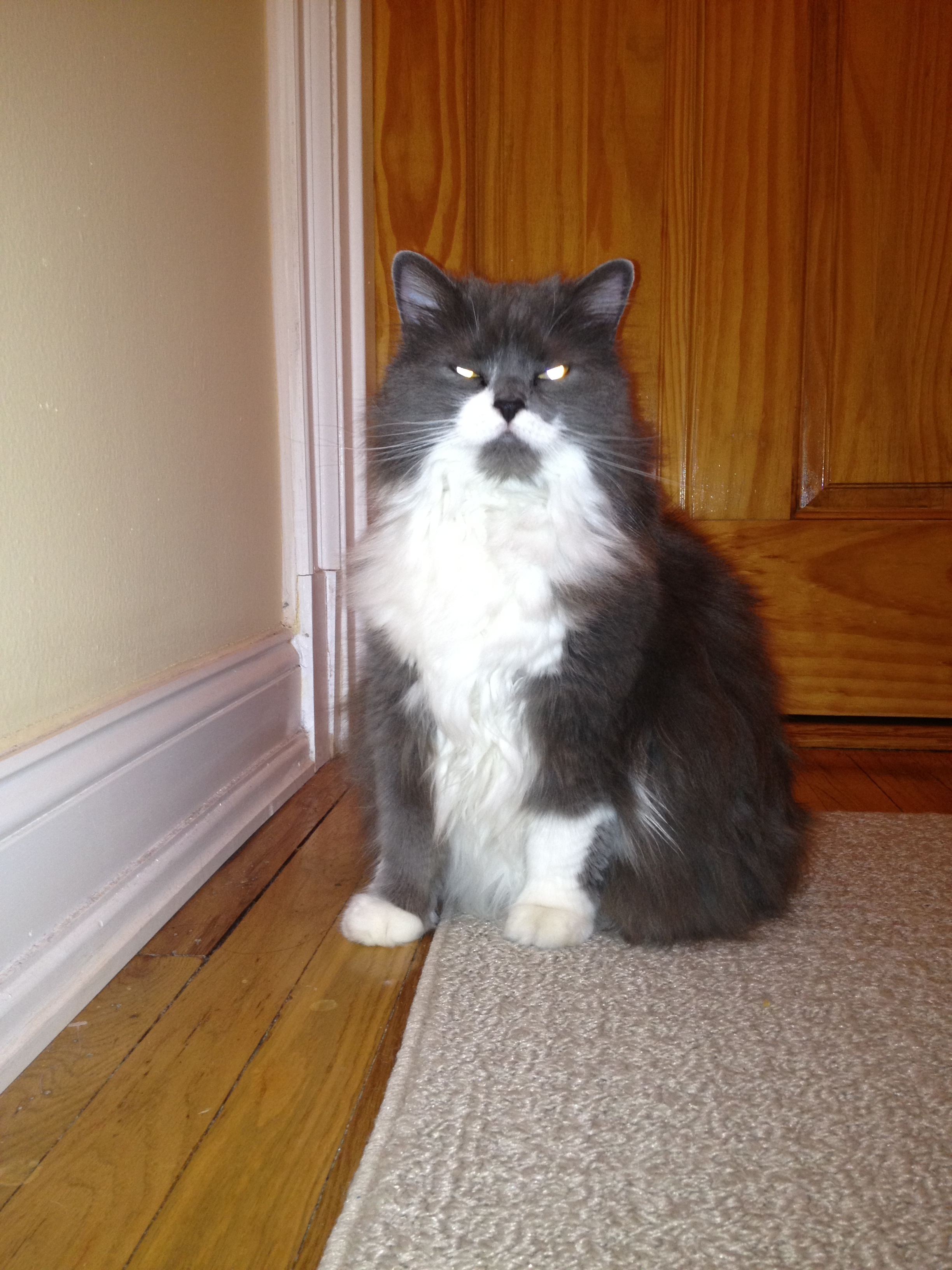 "We had always felt terrible about going away on extended vacations, and then unsettled once we were away. That all changed once Pet Sitters Club was recommended to us. Now we just consider our trips a 10-day vacation for Mia (our cat). Love, love love Pet Sitters Club – couldn't recommend them any higher."

Justin L. Great Neck, NY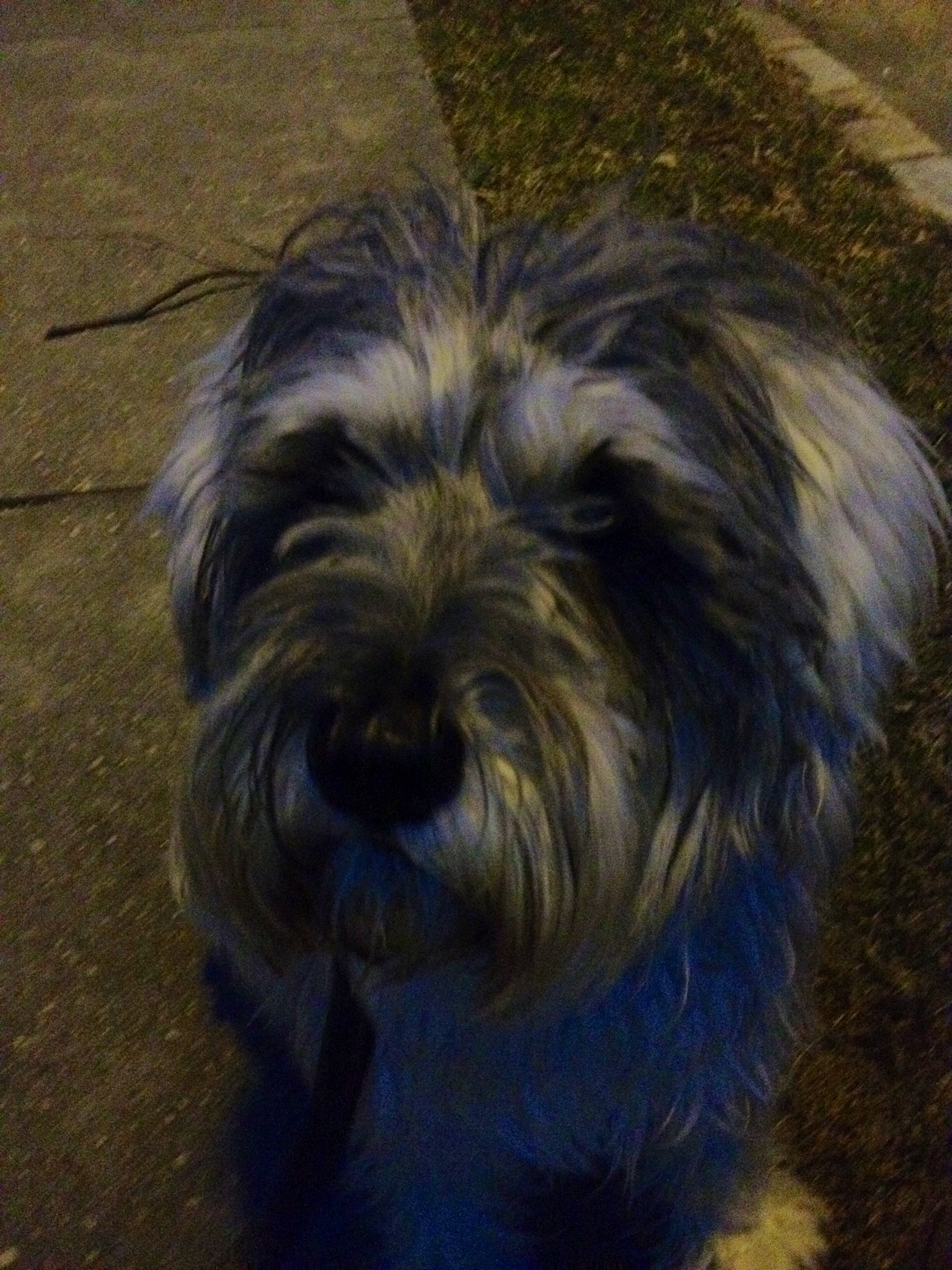 "Hi Naomi and James,I just wanted to thank you for taking such good care of my Bubblez. I was able to travel and not worry about his daily walks, as I knew he was in such good, and reliable hands. It will be my pleasure to recommend you to anyone I know who may need your services."

Mark S., Great Neck, NY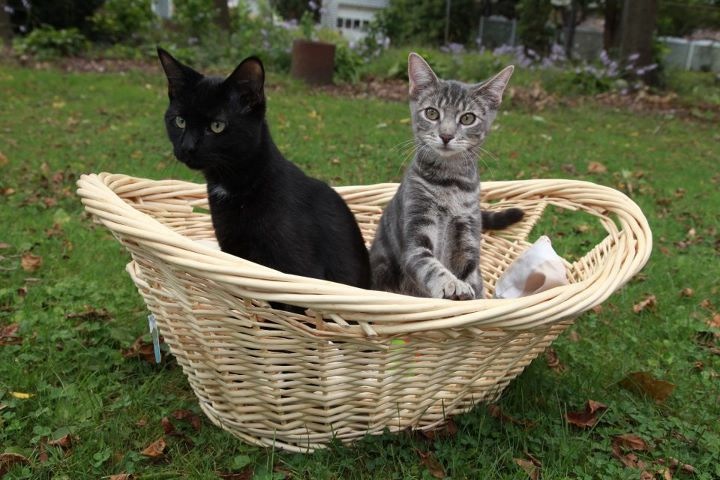 Great service!! We used Pet Sitters Club for our two cats Russell and Mojo. We were going away and we needed someone we could trust to take care of them. We were very pleased and will be using their services again in the future! 🙂

Stephanie R., Albertson, NY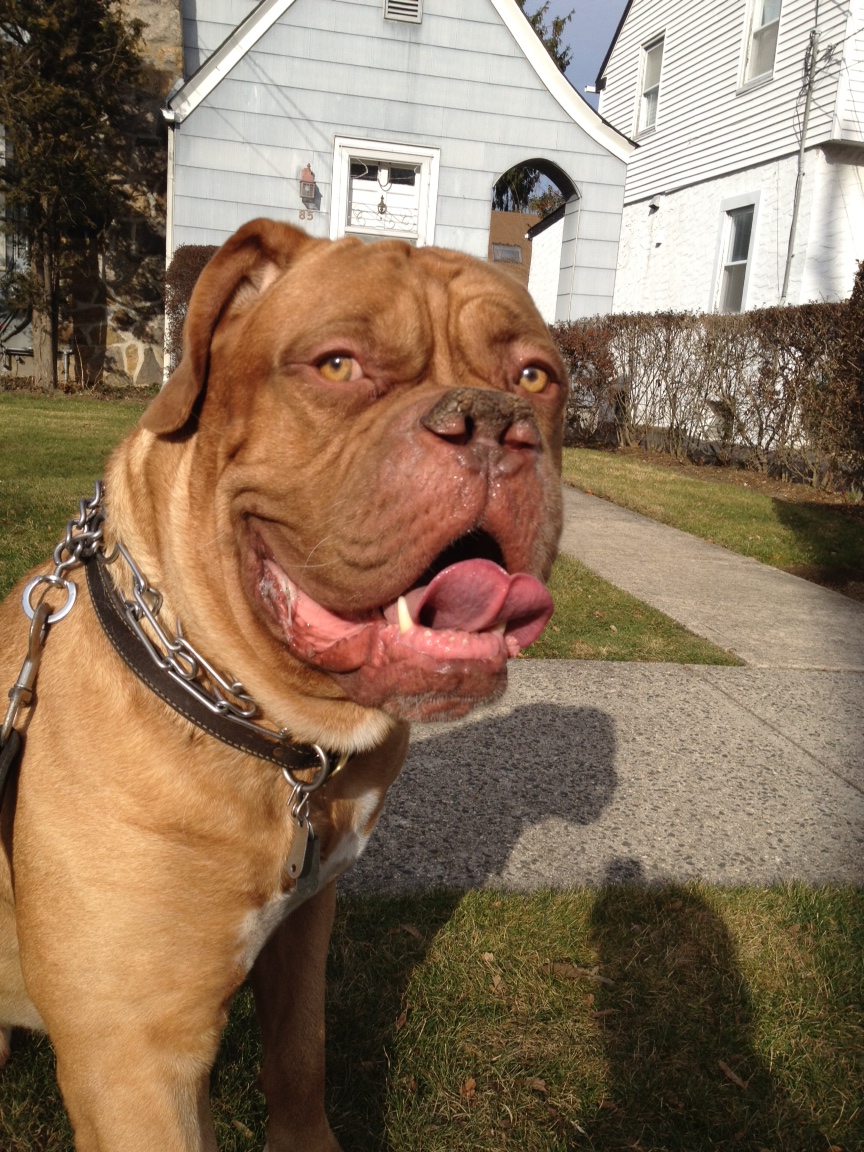 We are extremely happy with Pet Sitters. More importantly, so is Jack. My wife and I can relax knowing that our best friend is happy and stress free at home, thanks to Pet Sitters Club.

Dave G. Great Neck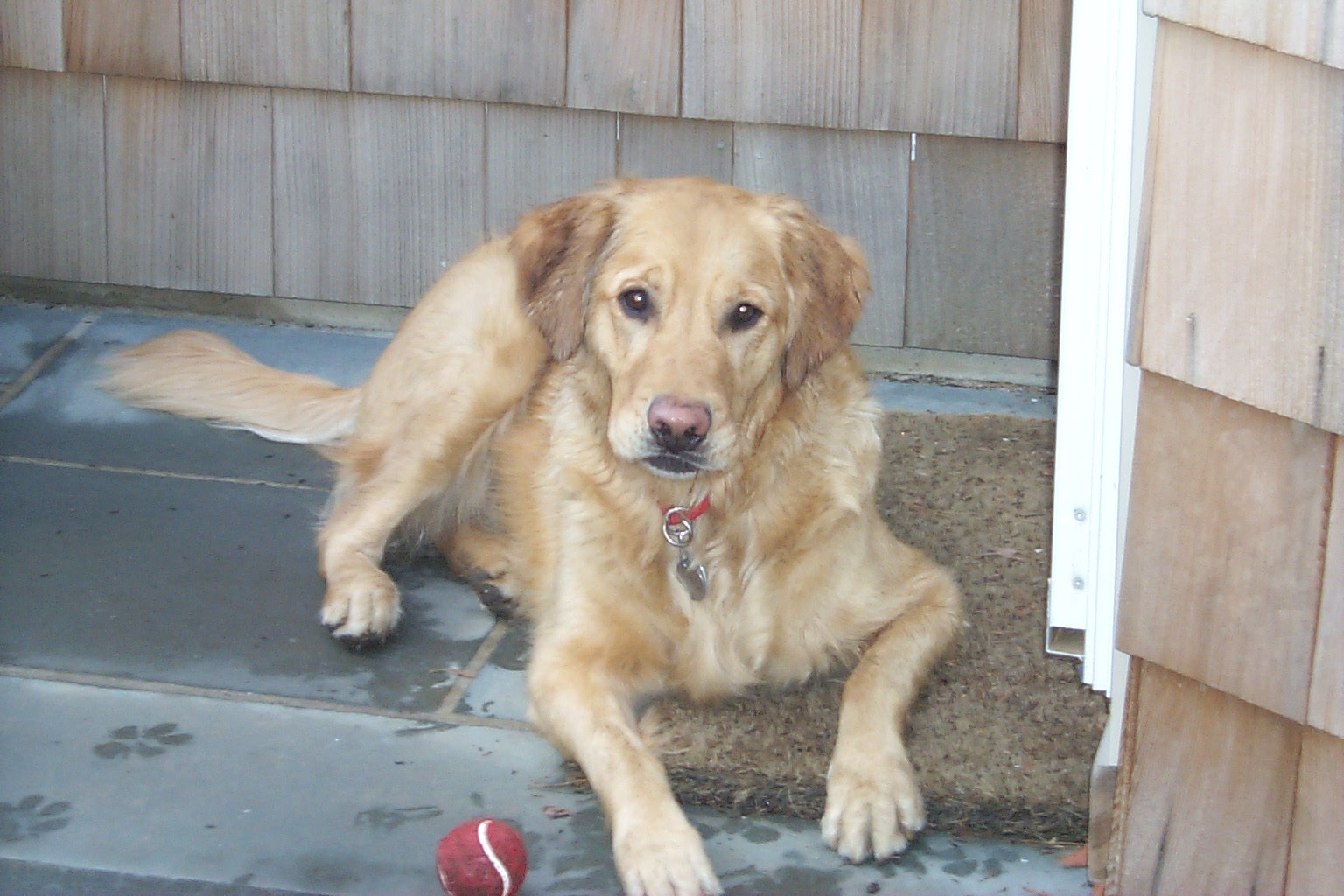 Jamey and Naomi and the whole crew at Pet Sitters, Inc. are the best people you could ever have watching and caring for your pets….They have been taking care of our Golden Retriever "Willy" for as long as I can remember….I think as long as they have been in business!!!

Michele C., Great Neck, NY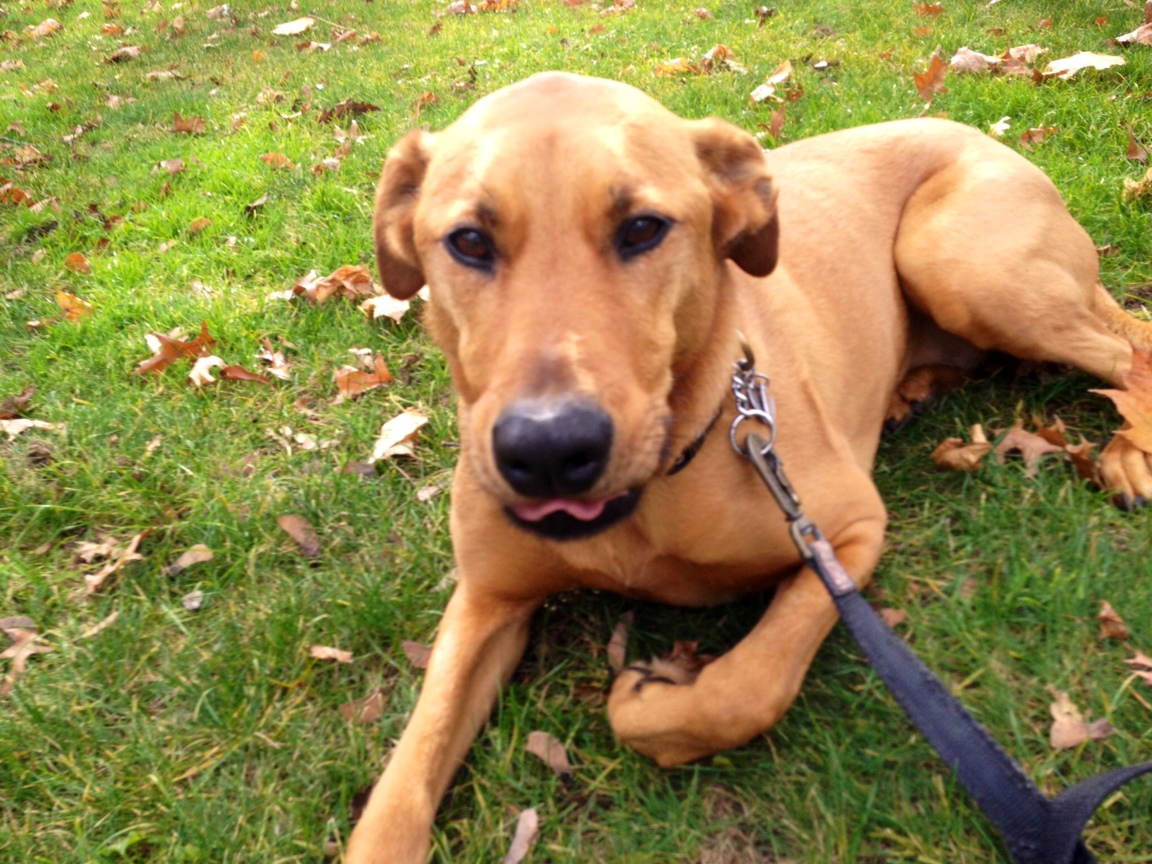 Pet Sitters is the best! They have been taking care of our dog, Charlotte, for several years. They are reliable, flexible, accommodating and kind and we know that Charlotte is in great hands with any of her "friends" from Pet Sitters. While we are at work and school we know that Charlotte is getting out each day for some fun walks and play time. Her "friends" often leave us funny notes about Charlotte and the time spent with her. We love Pet Sitters!

Stacy C. Roslyn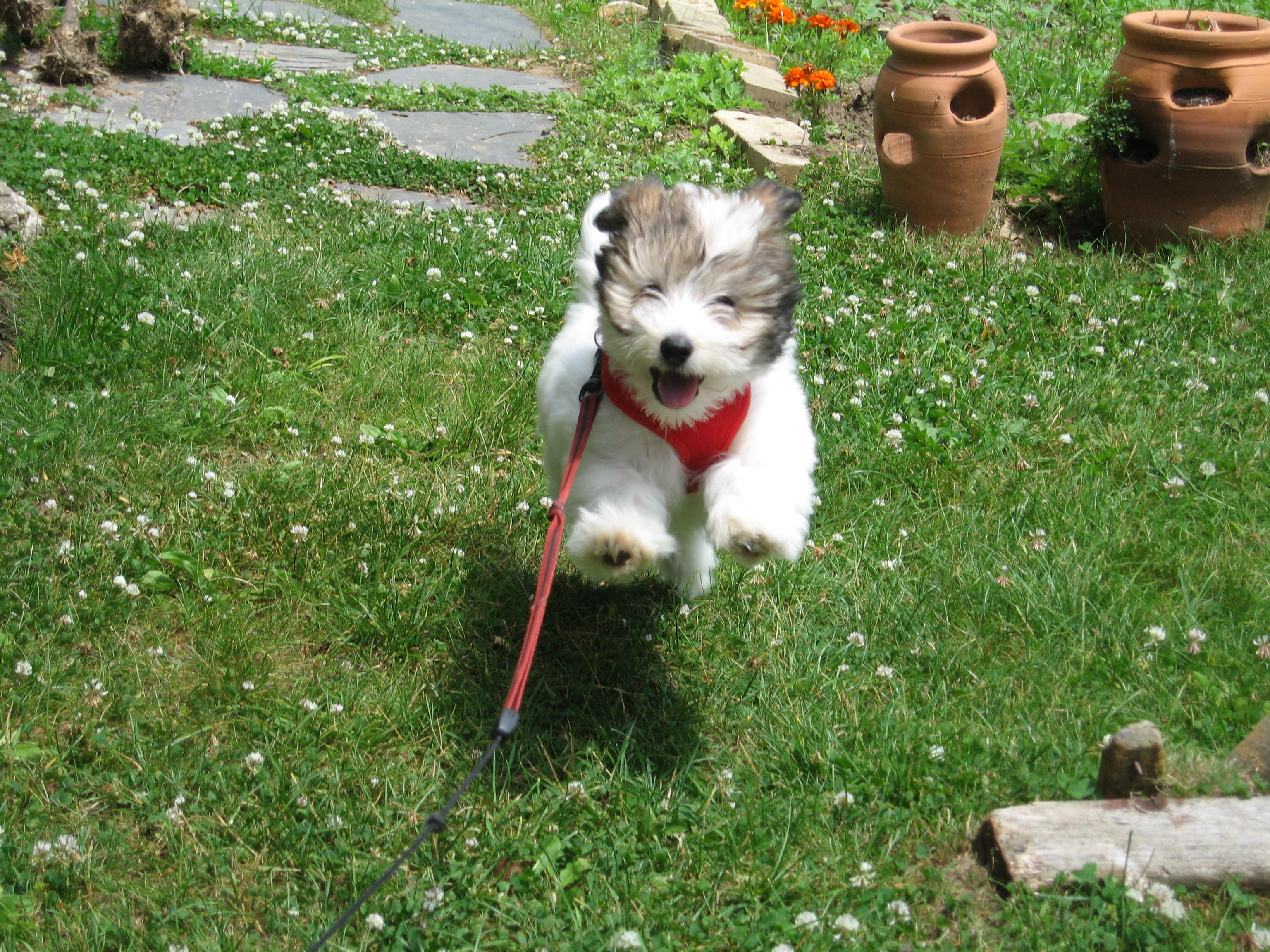 Pet Sitters have been a total godsend. We held off getting a dog for this long because we couldn't figure out the logistics with 2 working parents. Pet Sitters have made it possible for us to have a dog.

Barbara C. Great Neck, NY


Jamie and Naomi are very organized and fair. If the weather is going to be bad or it is a special holiday, they always have a plan to make sure no pet is neglected. If they or one of their walkers notice a problem at our house or on the walk route, they email us immediately to let us know so we can discuss a solution. They are always available to talk, and more than willing to help us out. When we got a new puppy three years ago, and it was the first time we were leaving him with our older dog, they actually sent us a picture to show us they were fine. As you can probably tell, we love our dogs like a second set of children! We feel that you can't go wrong if you choose to use the Pet Sitters Club for your needs. We have been using Naomi and Jamies' Petsitter's Club for about 5 years now, and they have never let us down! We go away regularly to visit family in different parts of the country, sometimes on short notice, and they are very easy to contact. Although we have a friend who stays at our home while we are gone, that person can't walk the dogs. Jamie and Naomi have always done whatever they could to make us and our dogs comfortable. This means that Jamie, who knows our two dogs well, always brings a new person over to meet them, to learn the walk route and to understand their detailed needs, from dispensing snacks and fresh water to checking the house for any thing unusual going on. Once when I was in a terrible rush to leave home, unbeknownst to me, the garage door was still open when they arrived to walk the dogs. Concerned about this, they were in touch with me immediately to let me know, and were willing to fix the door if need be while we were away. This was extremely reassuring! Another time when I was already at work, my husband, the usual daily dog walker, woke up with a very painful back. After calling Naomi, someone showed up to help us in our emergency. Again, very reassuring to us!

Merri G. Great Neck, NY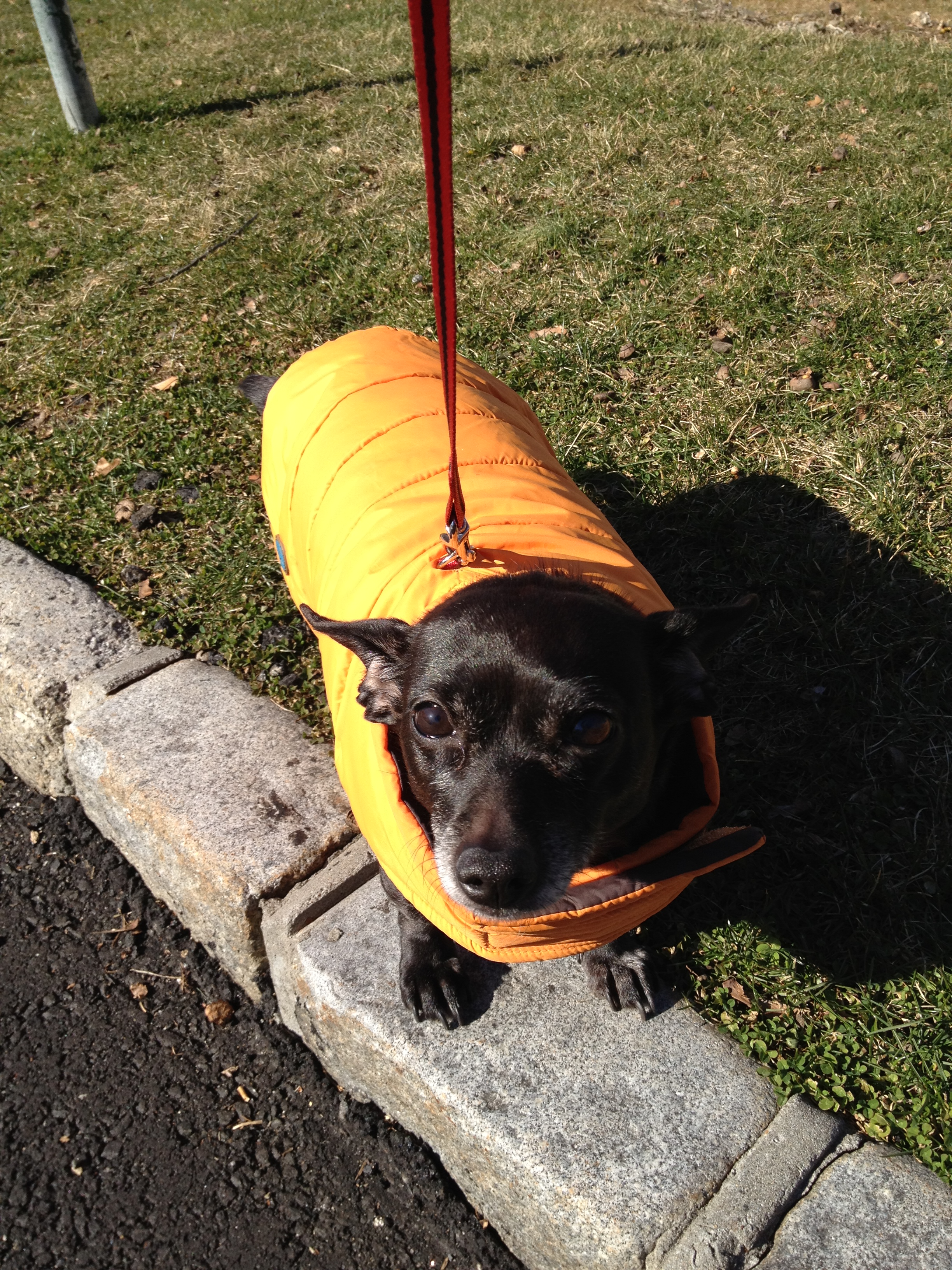 This is absolutely where to go if you love your pets! After moving to Great Neck three years ago, I realized I was going to need someone to care for my cat and dog. I trusted Jamey and Naomi with my keys instantly, something I do not normally do easily. They were fantastic with my animals! Realizing that my little Lola prefers women over men, Naomi knew just how to handle her and win her trust. She then familiarized another wonderful walker, Donna, and now I think that Lola would rather see either of them over me!! I feel so much better on the days when I have to work late knowing that my pets have been loved and walked. For anyone who is wary about allowing someone into your home, fear not-these people are all incredibly trustworthy and dependable.

Adrienne C. Great Neck, NY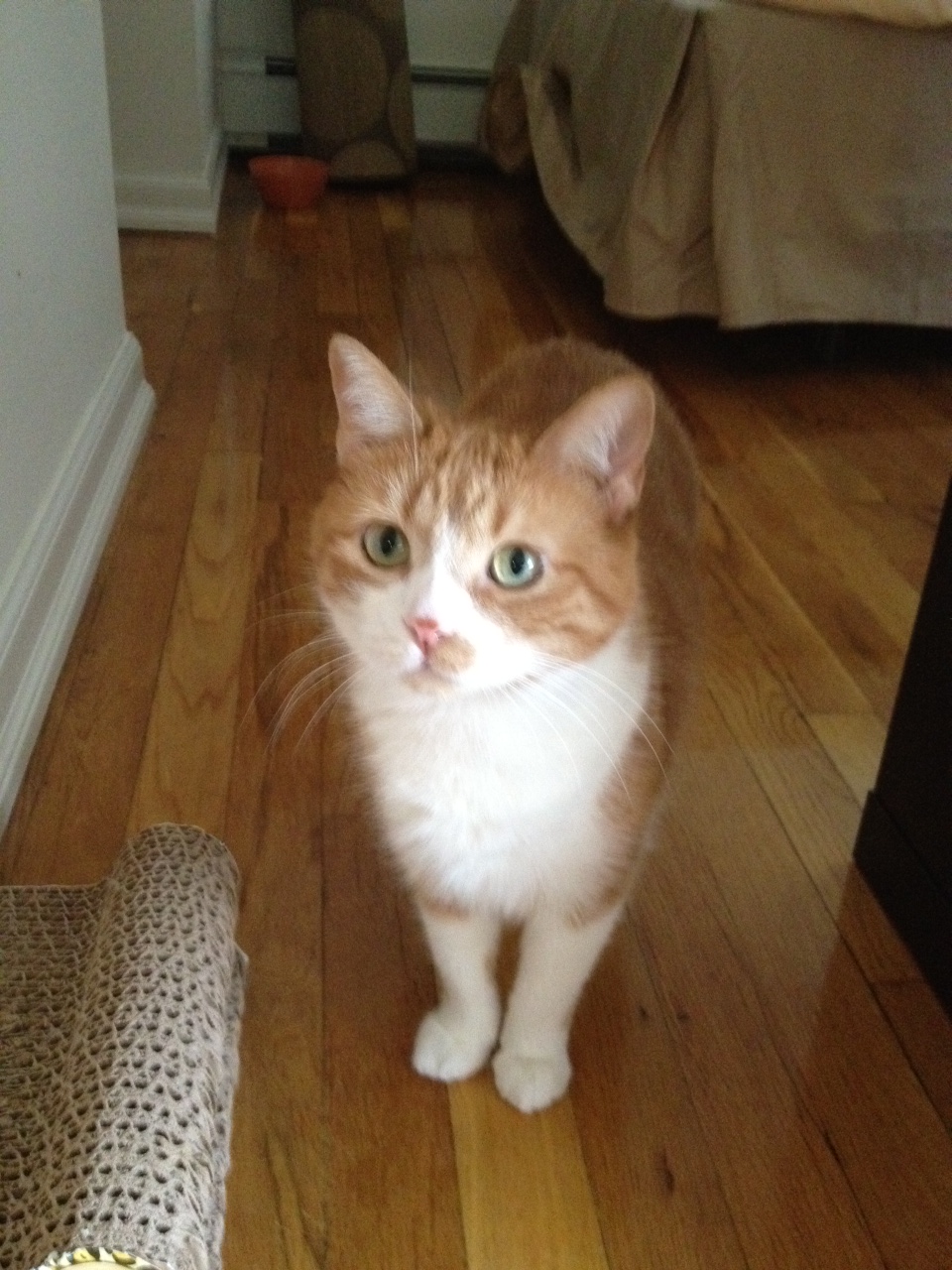 Jamey and Naomi are wonderful! My cats were so loved that I doubt they even noticed I was gone!

Veena G. Port Washington, NY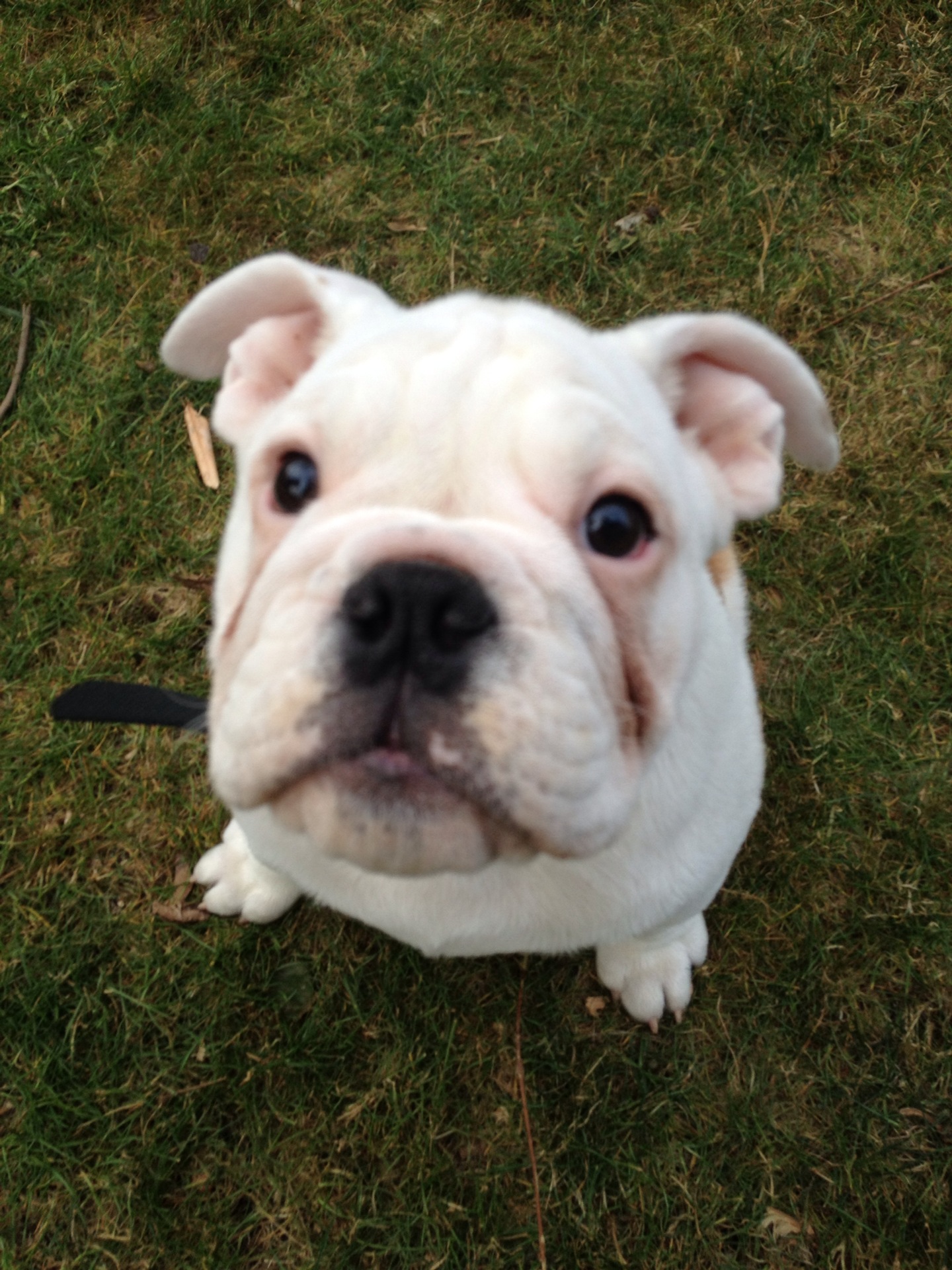 We can not say enough about Pet Sitters! One less thing to worry about thanks to Naomi and James! THANK YOU about.

Maria M. Manhasset, NY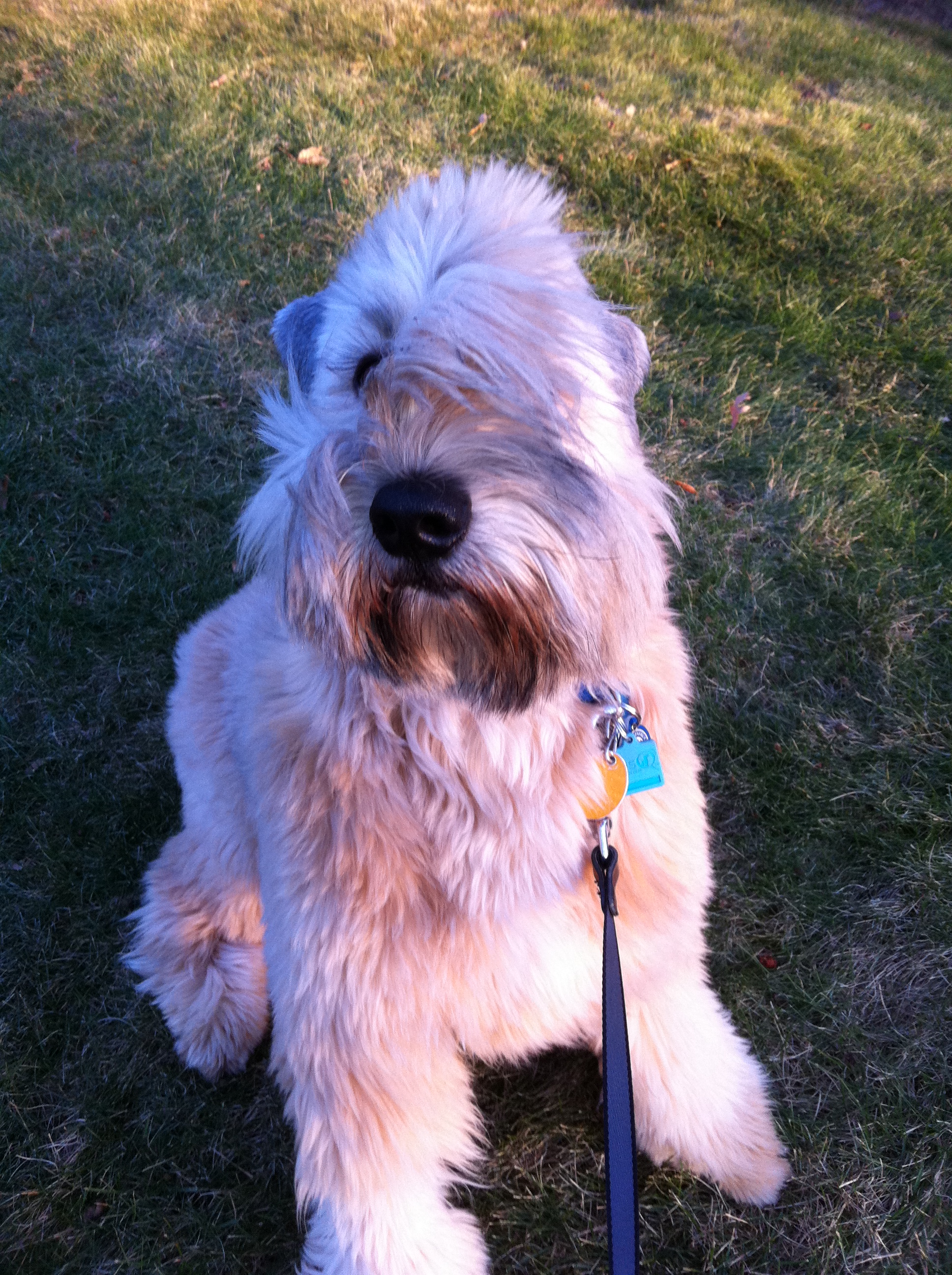 Pet sitters is a fantastic service. Naomi & Jamie are wonderful and very service oriented. My dog really looks forward to his wonderful friend who takes him for a great walk in rain and shine. This has made my life much easier and my dog is very happy. a great service and value run by trust worthy and honorable people.

Cathy N. Roslyn, NY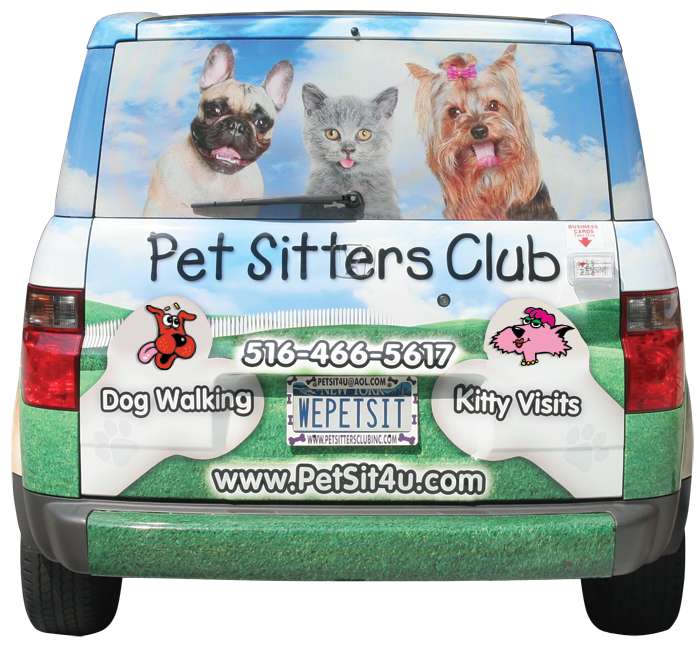 Pet Sitters' service is awesome. They are professional, reliable, and LOVE our dogs! I know my pups are in good hands when I am away at work.

Jean F. Glen Cove, NY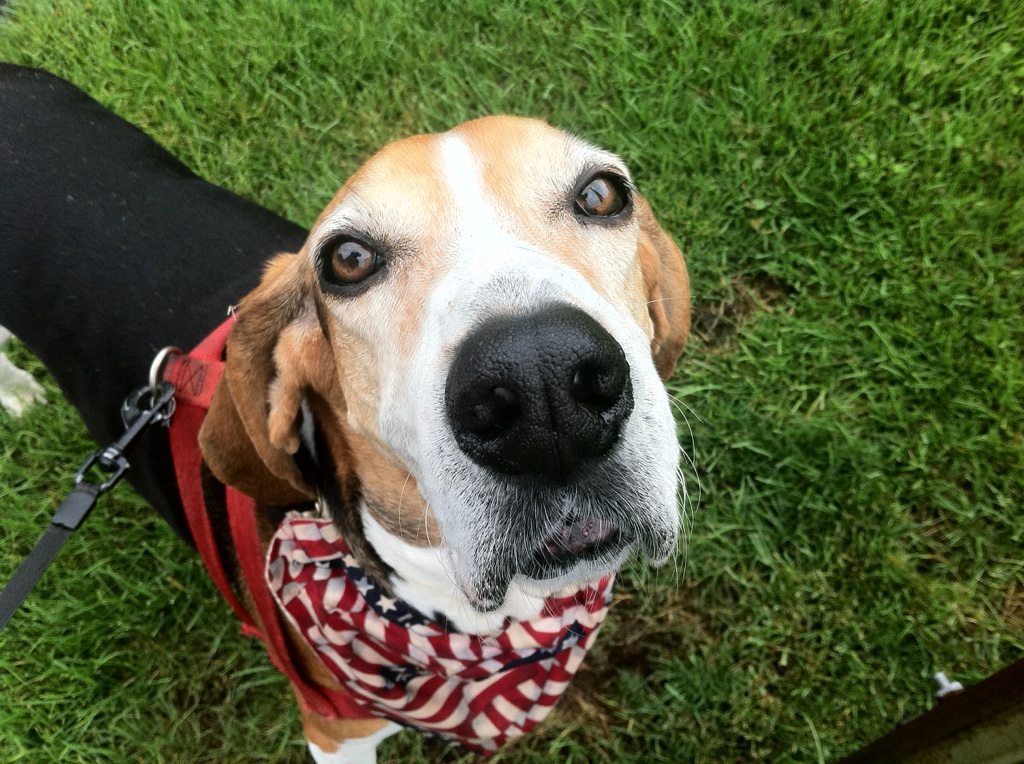 Pet Sitters is a great service. Jamey and Naomi are fantastic. I rescued a Walker Coonhound who needed more exercise than I could give. Pet Sitters comes to my home daily to walk Cracker Jack. The walkers Donna & Rico care for him as if he was their own. Cracker Jack really looks forward to his daily walk with them. In addition, Naomi and Jamey supported a fundraiser I set up for the shelter where I rescued Cracker Jack, MAMAS in South Carolina. Pet sitters donated money, time and publicity…they helped raise much awareness and funds for many homeless dogs:)

Kristine D., Manhasset, NY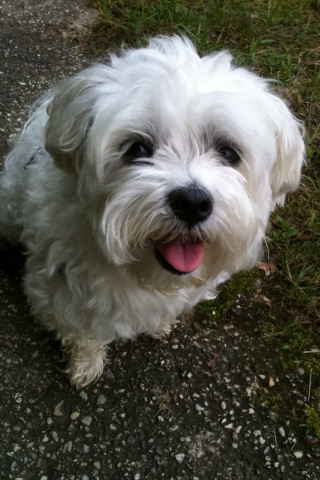 We have a rescue dog with a lot of anxiety. Pet Sitters has been extremely sensitive to his needs from the start. For the past two years, they have always been reliable and tuned-in to our little guy. In addition, Pet Sitters has always been flexible in their ability to accommodate our schedules. It is very reassuring to know that when we leave the house, he is in trusted, caring hands.

Fiorella R., New Hyde Park, NY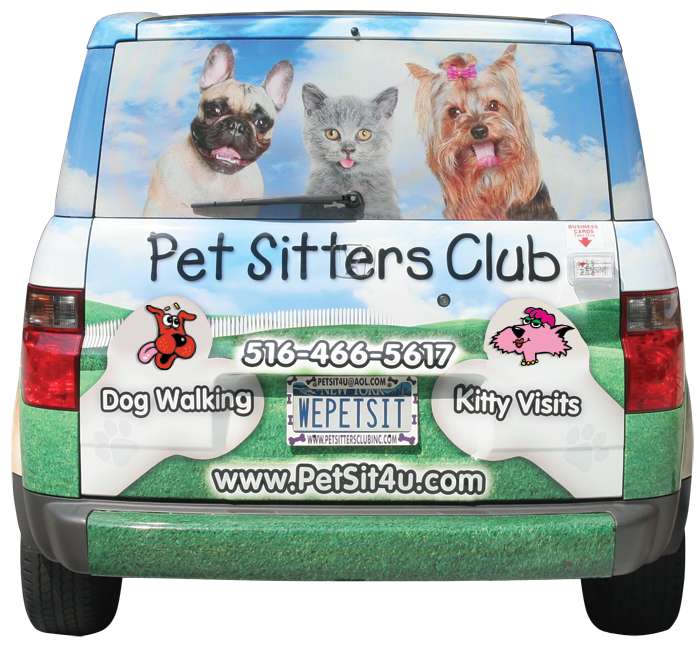 Pet Sitters Club has been reliable and dependable. Whether it's a week, or a last minute walk, they've been accommodating and flexible. I have complete piece of mind knowing she's in their capable hands. What makes yet another big difference, is feeling confident that the people that come into your home treat it with respect and are trustworthy.

Andrea M., Douglaston New York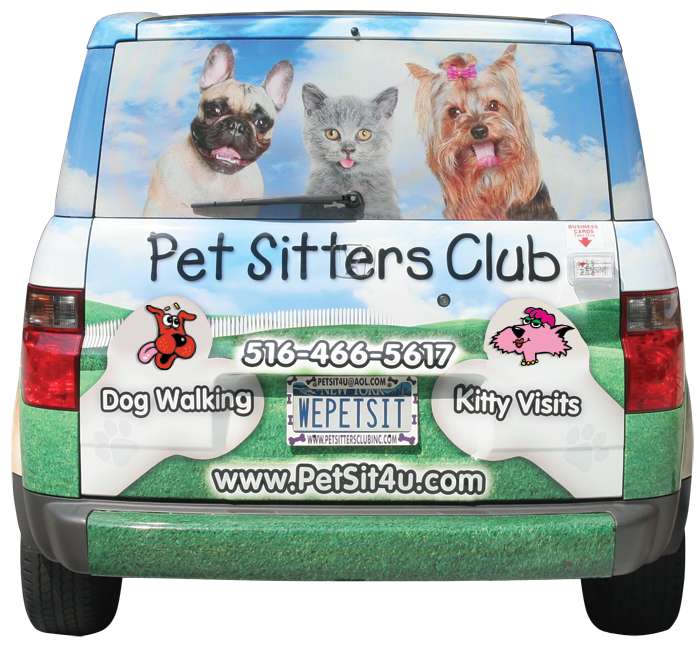 I have used Pet Sitters Club a few times now the first time I used them my cats were on medication and that was no problem at all they took care of it! They came and met my cats the first time before I hired them said hello to me and the cats,got the medical history vet's name asked to see where the vacuum was and the carriers are ( just in case) the food, brushes , you know all the necessity's ! They even watered my tomato plant for me in the summer when I was away… On longer trips I have gotten picture emails just saying hi letting me know the cats are okay and when I get home the cats are happy and my place is super clean they vacuum all litter off the floor and food around the food dish … scoop or clean litter whatever you want them to do. It has been a blessing to find them now I can go away without worrying about who can I get to take care of my pets I just send an email or call them to set up the visits for whenever I need them…….. I highly recommend them.

Dennis D., Bayside New York


"We wanted to thank you for taking such good care of Jinx while we were away. We had such peace of mind knowing he was in such good care."

Okan T., Great Neck, NY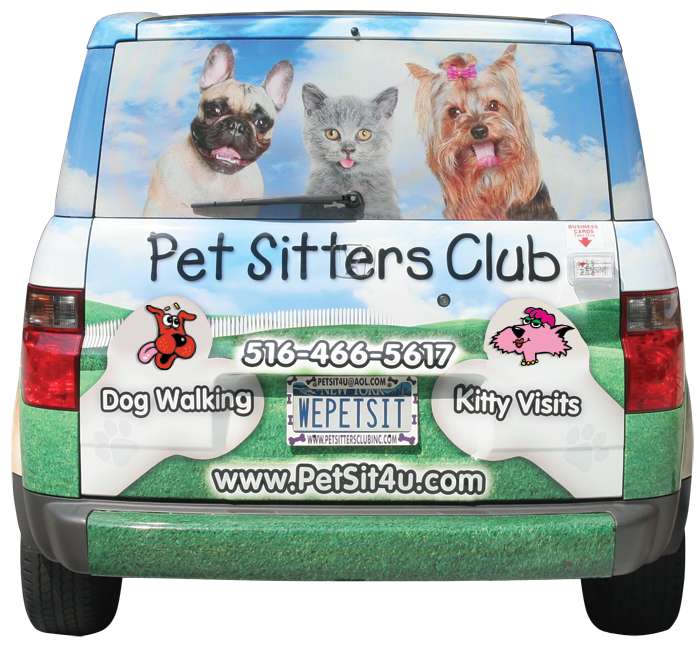 "Thank you for taking such excellent care of my beloved Pooberry. I know she loved her walks with you. Every day I came home she was happy and healthy. This was a big improvement from times past. Also I appreciate the kindness you showed towards the kittlesons Farmer and Neffie. They loved seeing you too. It was the highlight of their day."

Kirsten J., Sea Cliff, NY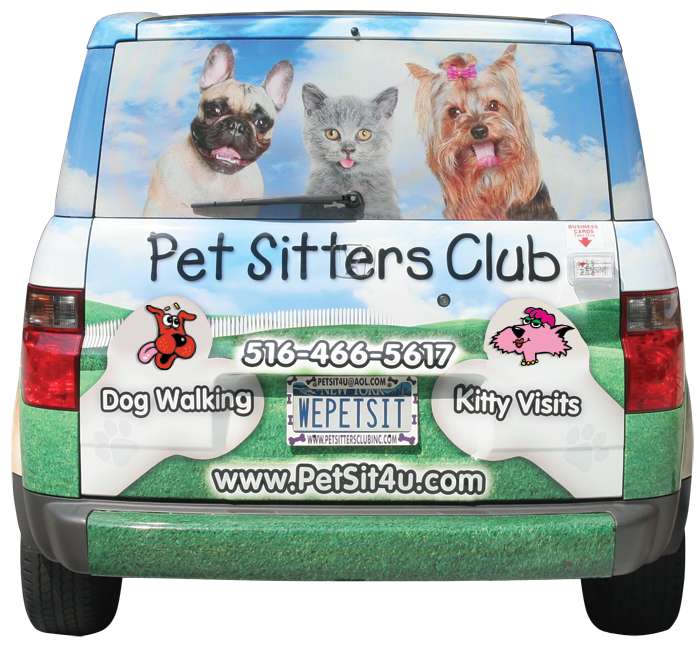 "I just wanted to say thank you very much. You guys did a great job. The cats were in good shape when we came home. We really appreciated it. So nice to be able to go away and not worry about your animals. I just wanted to let you know. Thank you so much!"

Lisa K., Port Washington, NY





"I am always skeptical when I read a recommendation letter online or someone's post about a new great product. For the first time in my 36 years I actually approached a company and asked if I could write a recommendation letter. I will do my best to put into words the feelings of comfort and happiness that Pet Sitters Club has given my wife and I.When we moved to the suburbs from NYC our biggest fear was finding a dog walker for our 4.5 year old female Vizsla Braska. She always had multiple walks throughout the day and grew attached to her walkers. Vizslas can be a very needy breed and our worry was she would show signs of separation anxiety. We came across Pet Sitters Club after hours of online searches and talking to Veterinarian's in the area and I must say we couldn't be happier. After the first meeting with Jamey, my wife and I felt completely comfortable and knew that we had found the new walker.It is now almost 1 yr later and we view Pet Sitters as part of our family.Braska started suffering from seizures and we had no idea where to turn for help. The team at Pet Sitters Club has been nothing short of spectacular. They helped us research possible causes, gave us names of veterinarians for second and third opinions, and more importantly comforted us during what was a very emotional and confusing time for us. The walker administers medicine for Braska every single day during her afternoon walk. We have a very stubborn dog who hates taking medicine but she loves her walkers so much she takes it, with no problem, from them!!!It was clear to us that they didn't just view dog walking as a business but each person genuinely cares about the pets as well as their owners.My wife and I can now go to work every day with the comfort of knowing someone will be taking care of her as if she was their own."

Michael & Andrea M., Port Washington, NY


"Hi Naomi and James, thank you so much for taking care of the birds. Your service is the best and I always tell my friends with pets about your company."

Rosa & Joe F., New Hyde Park, NY





"Pet Sitters has been walking our dogs Griffin and Gemma for the past 3 years. They have proven to be extremely professional, flexible and trustworthy in caring for our dogs. They have been an incredible resource for us. As first time pet owners we have benefited from Jamey and Naomi's expertise and advice on numerous occasions through the years. It is obvious in every interaction with Pet Sitters how much they care about their clients (both the 2 legged and 4 legged). We strongly recommend Pet Sitters to anyone who has a need for the types of service they provide. In 3 years they continue to exceed our expectations."

Larry & Adrienne K., Roslyn NY




"Dear Naomi and Jamey: We became first time pet owners when we rescued two kittens a year ago. We didn't know what to do when we planned to go on vacation without them. Keeping them at the veterinarian's office in a cage was out of the question to us. Luckily, Pet Sitters Club could come over and take care of them. You guys are so professional yet gave Matisse and Browniesuch personal care. You e-mailed us, sent pictures and let us know how they were doing. You not only took care of our cats but you took care of our house too (checking the mail, watering the plants and picking up circulars). It was such a tremendous relief to have you guys watch over our cats and house while we were away. Thank you so much for everything you did."

Ken S., Queens, NY




"Pet Sitters Club treats my animals as if they were their own, while at the same time running a very professional business. Everyone who has a pet should meet them and get on board so if they need the help whether for a vacation or a mid-day visit, they know their beloved animal will be in the best hands."

Lisa H., Great Neck, NY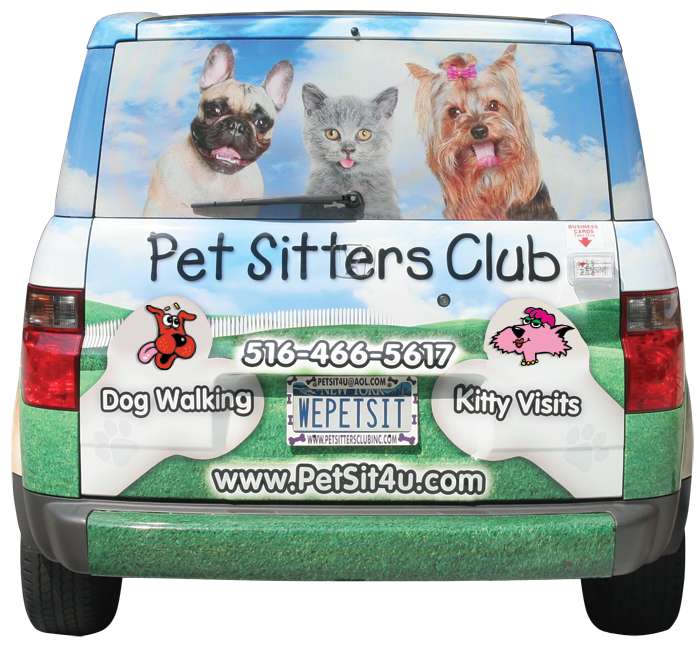 "I can't say enough good things about Pet Sitters. In the four years they've been taking care of my dog, they have been reliable and dependable. Whether it's a week, or a last minute walk, they've been accommodating and flexible. I have complete piece of mind knowing she's in their capable hands. What makes yet another big difference, is feeling confident that the people that come into your home treat it with respect and are trustworthy.

Andrea M., Douglaston, NY




"I highly recommend Pet Sitters. They're terrific to work with – always dependable but also flexible enough to adjust scheduling changes when needed. My dog absolutely adores his walker Christine, running cheerfully to greet her every visit. She is so wonderful with him! I have been very happy working with Pet Sitters. I have such peace of mind knowing that my dog, as well as my apartment, is in the hands of such a responsible service."

Alice D., Great Neck, NY




"PetSitters looked after our two kittens while we were away on vacation, and were fantastic. They knew we were anxious about leaving them at home alone all day for the first time, so they e-mailed us updates. The cats were obviously well looked after and knowing someone was checking in on our house every day while we were gone gave us enormous peace of mind!‎"

Dina L., Great Neck, NY





Angels in Great Neck "Should you ever need or simply want a very special and lovely couple to 'help you' with your pet or with your mail – know that an angel is there ready and willing and very able." (Read entire story…)

Amy Lieberman, Great Neck, NY


"I have been using Petsitters Club since Jan 2010 and couldn't be happier. My dog is a rescue and can be a bit intimidating if one is at all afraid. Petsitters Club evaluated him, and selected 2 dog walkers that they felt would handle him best. It has worked out SO well! I highly recommend them, very reliable, professional and communicative about anything related to the dog. They even called me from their vacation to advise me of a potential issue!"

A. McLaughlin, Great Neck, NY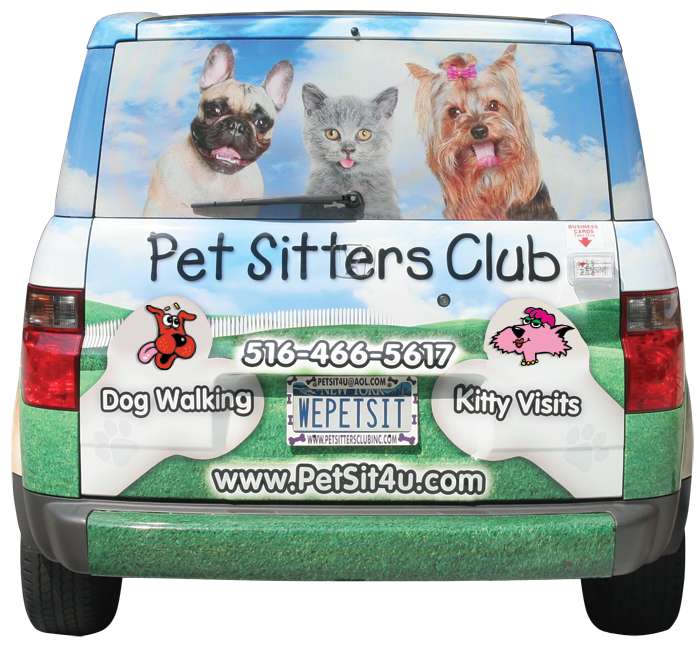 "My wife surprised me with a vacation( 2 weeks)…..and I say great what do we do with the dogs? She took care of that as well ,we had this company called Pet Sitters Club Inc. come to the house and walk the dogs, feed the dogs etc. These guys were great …..we wanted to give you guys 10 stars but 5 was the Best! If anyone is looking for a great service company to take care of family members (our dogs) we will send them your way …..they even took care of my house plants and fed my fish as I requested.P.S. GREAT JOB and the dogs miss you guys."

Milton & Marcia, Great Neck, NY




"Thank you for taking such good care of Yoda while we were away. The adorable photo of Yoda we found upon our return was a great surprise as well. I'm glad Jamey had a good time getting to know Yoda.. and we look forward to using your services in the future."

Ken N., Port Washington, NY





"Hi Naomi, we just came home and Alan and I wanted to thank both you and Jamey for taking such good care of Freddie and Jasmineand the fish and everything in between! Thanks again for always being so dependable and trustworthy and reliable…I could go on and on!"

Lynn and Alan F., Great Neck, NY





"Dear Naomi: Thanks for a job well done. Charley was very happy and well taken care of when we returned home from our vacation. It is a great relief to know that we can count on you for the future. Your professionalism and dedication to doing a great job really showed. Thanks from our family, most of all from Charley. "

Elissa C., Great Neck, NY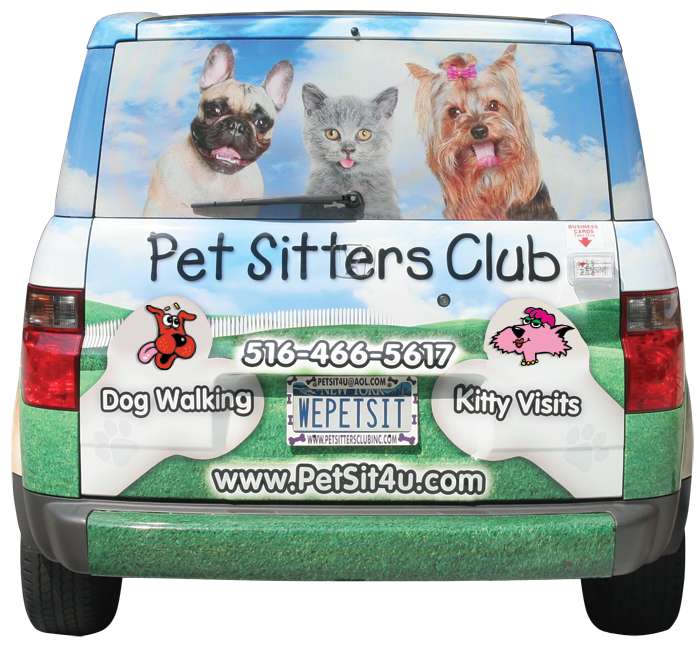 "Dear James and Naomi: This was the first time that I entrusted my cats to people who were outside of my family circle. With that came great apprehension and anxiety, as I am tethered to my pets and did not know what to expect. The e-mail that was received early on during my vacation to just let me know how Slinkey and Twelve Toeswere was truly reassuring. The phone call that we placed midway through was answered and allowed us to enjoy ourselves taking comfort in the fact that our pets' needs were being met. When we arrived home, I expected that our cats (one kind of fragile and both people oriented) would be upset that we had been gone. Instead, it was apparent that they had been played with, nourished, and cuddled. I want to take this opportunity to thank you James and Naomi for being as caring and professional as you are. I would recommend you in a heartbeat, and look forward to future vacations without trepidation. Thank You."

Robin L., Great Neck, NY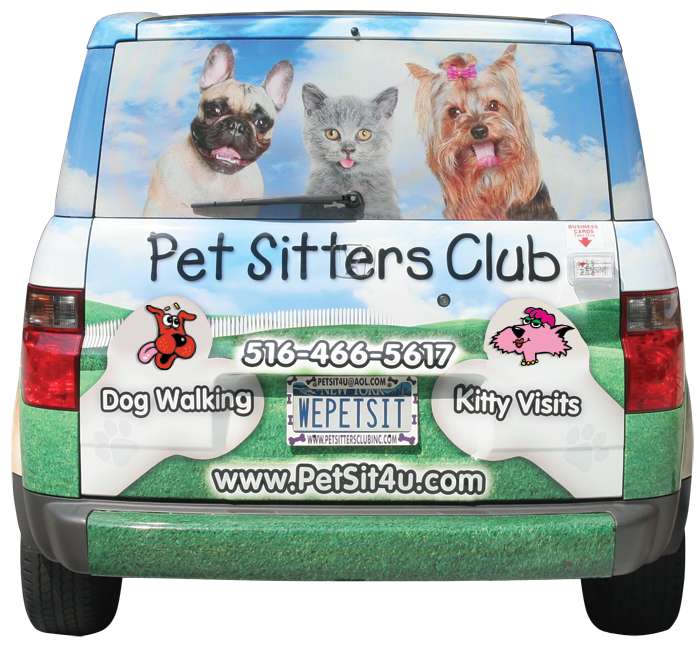 "Naomi, thanks for taking care of our house while we were away. And we don't even have any pets! We felt reassured knowing that someone trustworthy and responsible was checking the mail, watering the plants and picking up those annoying circulars from our front lawn. Thanks again."

Maria B., Great Neck, NY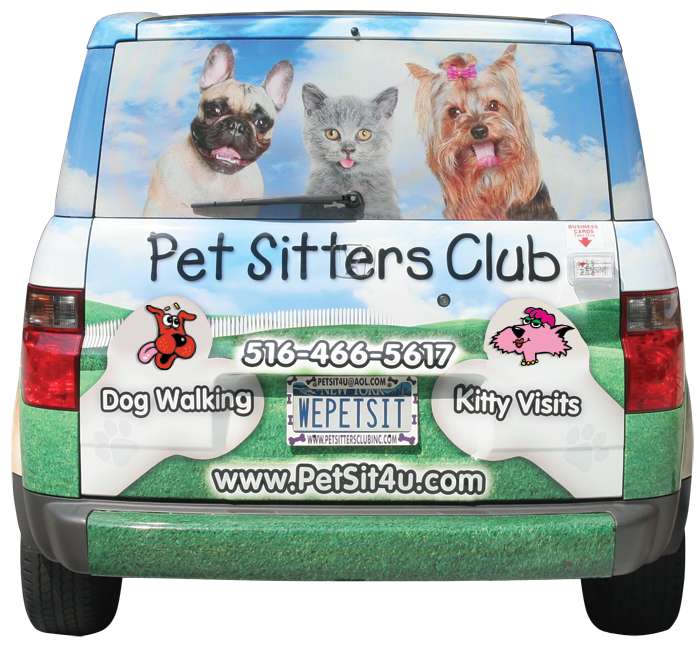 "Dear Naomi & Jamey: We can't thank you enough for taking such good care of Maxwhile we are at work. We couldn't have housebroken him without your daily dog walking visits. We happened to be home one day when our walker came and couldn't believe the greeting Max gave him, wow he gives you guys a better greeting than us. I guess he does know that you are his friend and not ours!!!"

Melissa & John T., Roslyn, NY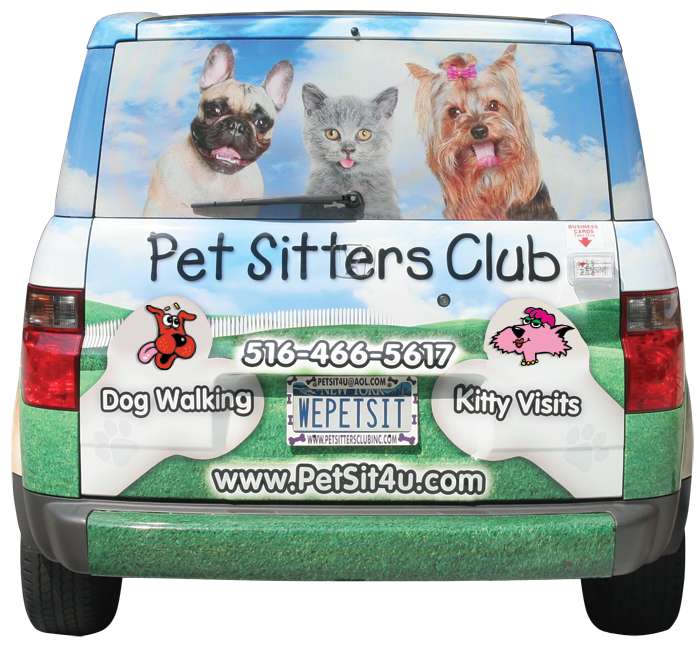 "Dear Pet Sitters Club: Thank you again for the wonderful job you did with our cat Emma last week. As I mentioned, it seemed as if she hardly noticed that we were gone! Keeping her home was the best gift we could give her, she wasn't traumatized like she was when we left her at the veterinarian's office in a cage. We will be using your services for all of our future vacations. "

Judy L., Douglaston, NY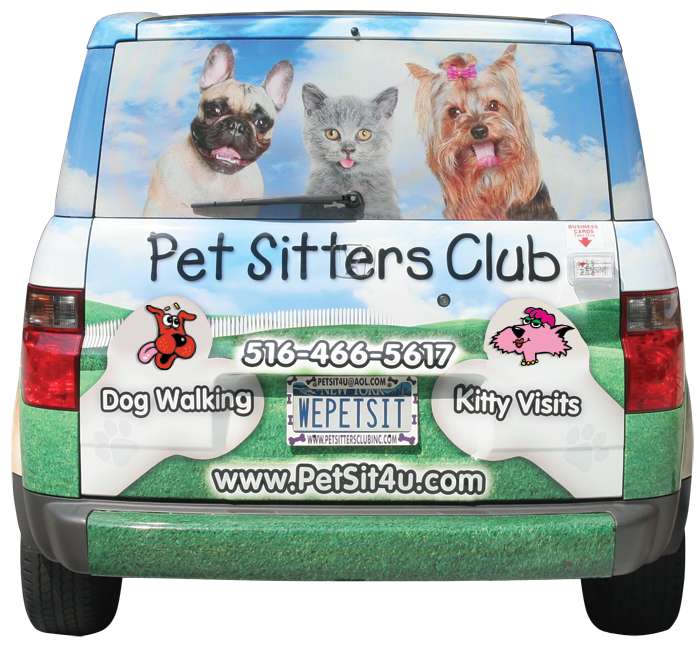 "We want to thank you for doing an unbelievable job while we were away. It made our vacation so much better knowing that our kitties were cared for and given lots of attention. We really appreciated everything you did-especially your calls to us and letting us know that they were doing great. Spanky and Pebblesthank you also!"Until next time, sincerely,

Michael & Michele, Port Washington, NY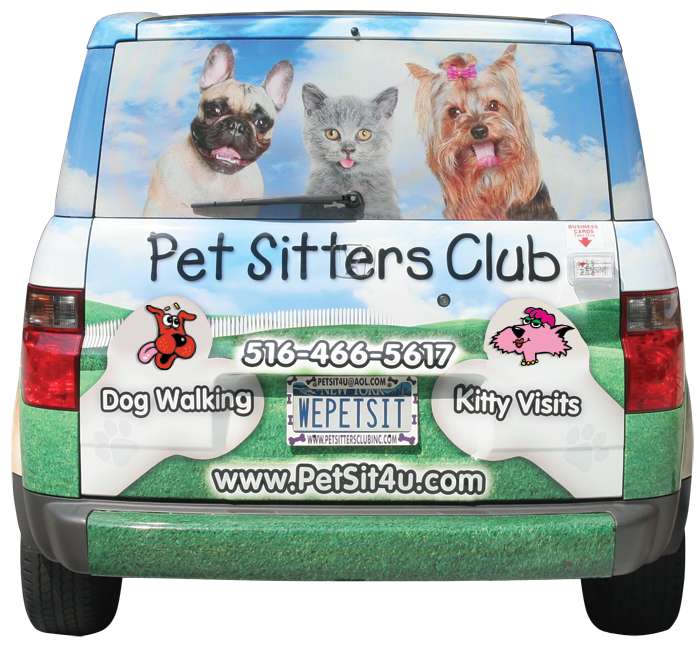 "We can't thank you enough for all your great advice and service for our puppy Sandy. It's obvious you love what you do and really know your stuff. You make it so easy for us to leave for work every day without worrying about Sandy. We love all the notes and stories of Sandy's antics while she is with you on your daily dog walking visits!! Thanks again for everything you do."

Randy B., Manhasset, NY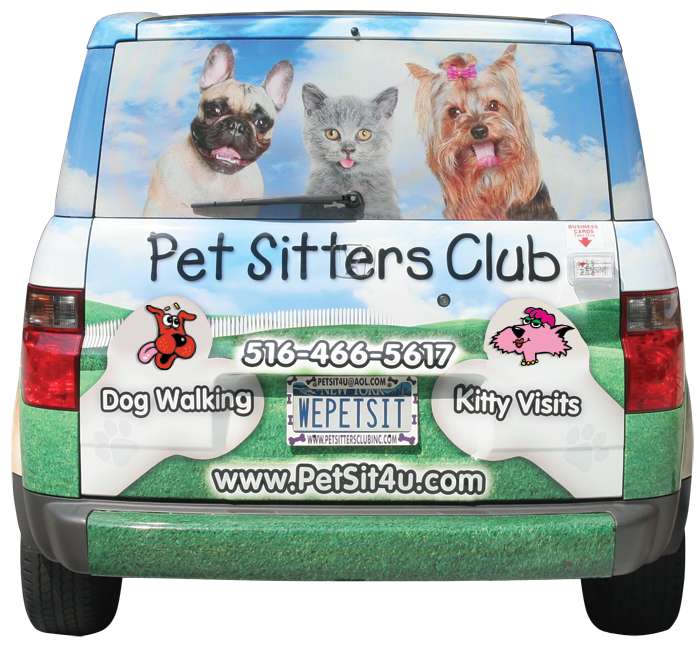 "Naomi & Jamey: Words cannot express how grateful we are to you for saving our house. When we signed up to use your dog walking services for Bellawe never expected that you'd be handling a major flood from a burst pipe. Your quick thinking saved the day. You were so calm, and even made sure to tell us that Bella seemed to be enjoying running through the water pouring out of the ceiling. We can't thank Jamey enough for shutting off the main water and electricity so the water wouldn't cause a problem with all the electrical. You are one of a kind, your service is amazing-we don't know what we'd do without you."

Ray & Risa B., Great Neck, NY